Our mission
The NYC Web Fest has brought together a multifaceted diverse group of people from around the world to showcase the best of the web. Our goal is to make this festival the premier home for digital producers on an international level. An organic space where creators can showcase their talent, network with other artists, and learn from industry insiders.
---
For sponsorship, media and volunteer inquiries email:
info@nycwebfest.com
---
Lauren Atkins, Founder NYC Web Fest
@blackcatbaby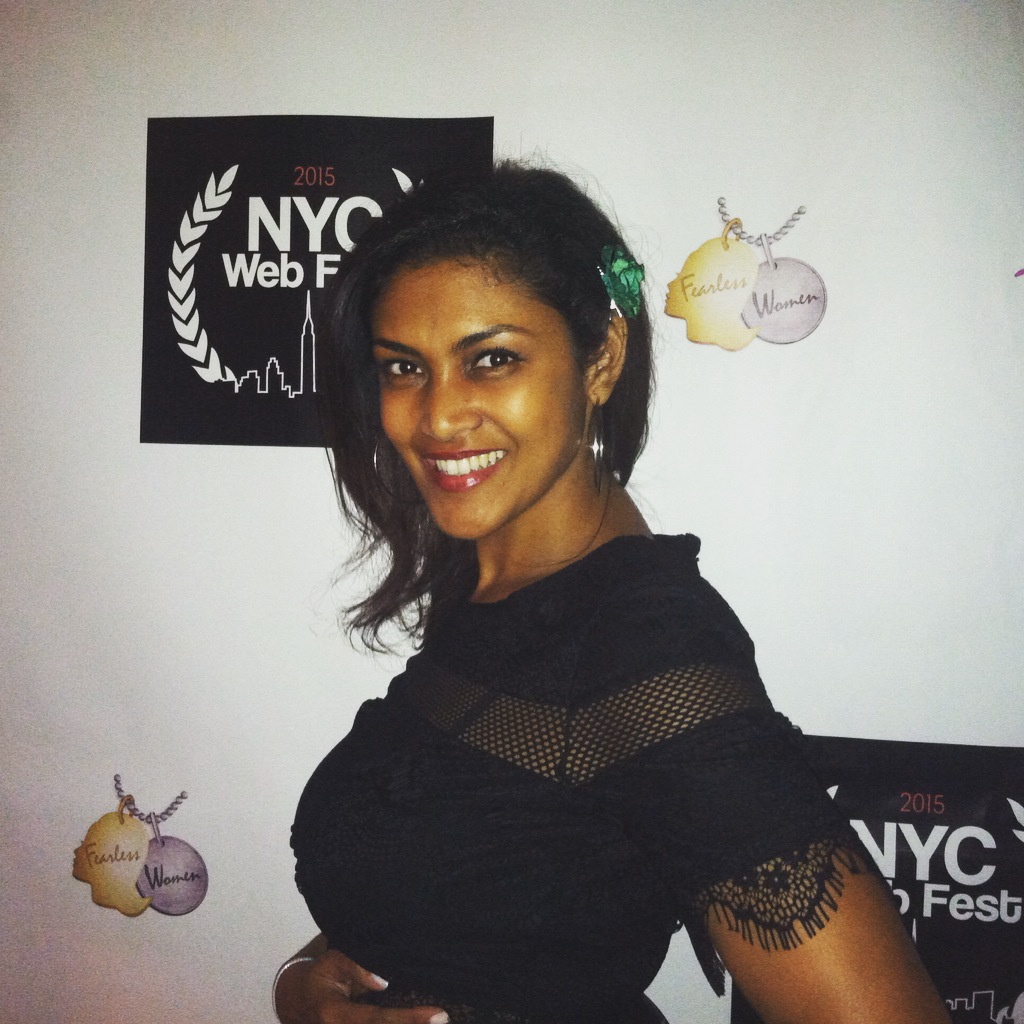 Born in Cape Town and raised in Toronto, Lauren Atkins has always had a natural curiosity about the world and what makes people tick. She spent much of her childhood and adolescence singing in the choir, acting in plays, and modeling. But it was the invention of social media platforms and advances in digital entertainment that really sparked her entrepreneurial spirit. In 2006, Lauren began hosting a popular online music show 'Black Cat Baby Presents.' She wrote and produced each episode along with her friend April Day. Artists from around the world began submitting music. What began as a small hip-hop podcast quickly became a format for musicians of all styles to showcase their talent. Her weekly blog about her musings on life, love and womanhood has been read over 10 thousand times. After the success of the award winning web series "My Friends Think I'm Funny" which she wrote, produced and co-directed, she had an idea: why not create a festival celebrating the best of the web in New York City? After a successful launch in 2014, NYC Web Fest continues to gain in momentum on social media, with a much bigger crowd expected in 2015.
April Day, Senior Programmer, Right-hand woman
@aprilroseday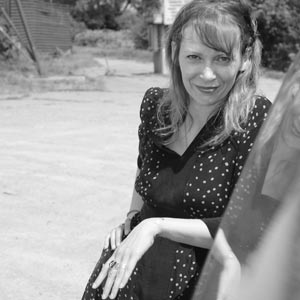 April Day spent over 10 years in working in various capacities at MuchMusic in Toronto. She served as the Senior Production Coordinator and Post Producer within the News & Information Unit on the NewMusic, MuchNews and the Loop. She also recruited talent for the famed Much Music Video Awards, (MMVA's) working with such celebrities as Pamela Anderson, Rachel Leigh Cook, Tom Green and Paris Hilton. She continues to work as a freelancer in television, documentary film, and photography. She is currently working on her first novel.
Dan Hirshon, Photographer
@dhirshon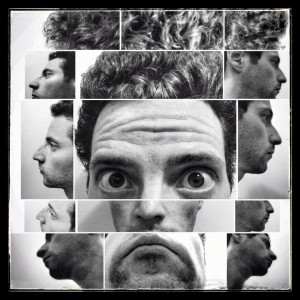 Dan Hirshon is a photographer, cinematographer, and editor based in New York City. His photography book, "Alice in Manhattan: A Photographic Trip Down New York City's Rabbit Holes" is available on Amazon. More of his work can be found at www.DanHirshon.com.
---
A message from founder Lauren Atkins: 2016
"I choose to reflect the times and the situations in which I find myself, that's my duty…how can you be an artist and NOT reflect the times?" ~ Nina Simone
I've been haunted by this quote ever since watching the Netflix documentary "What Happened, Miss Simone?" directed by Liz Garbus. Miss Simone was talking about her work and creative contribution during the Civil Rights Movement – leading her to write the controversial song "Mississippi Goddamn."
As much as I was inspired by the aforementioned quote, my immediate reaction when I heard it was, "What about when the times do not reflect the art?"
N.W.A. sprung onto the scene in the late 80s with a rage, talent and authenticity that was impossible to ignore. They spoke their truth of what was happening in Compton – a reality brought to life over 20 years later in the movie "Straight Outta Compton." Spike Lee's "Chi-raq," while done in the style of a Greek play/musical speaks to what's happening in Chicago, right now.
Both films were critically acclaimed, both were ignored (among many others) by the Academy of Motion Picture Arts & Sciences at the 2016 Oscars.
#OscarsSoWhite, once again. Damn.
For last year's NYC Web Fest, 25% of all submissions received were directed by women. Over 30% were written & produced by women. As a female of color born in Cape Town, I'm truly excited as I expect that number will grow. I've created an inclusive festival that serves a community as diverse as the city that hosts it. With web content, the possibilities of self expression are endless and some amazing talent has come through our doors these past 2 years.
For 2016, I'd like to salute the creators who are unafraid to speak their truths and push the envelope. Because in the end, it's not really about winning an award is it? It's about giving an artist an opportunity to express herself. Many years ago, someone took a chance on Dr. Dre, Ice Cube, Spike Lee, and of course, Nina Simone.
The rest is History.
Welcome to the Third Annual NYC Web Fest, we are thrilled to have you.
With love and gratitude,

---
A message from our Founder Lauren Atkins: 2015
Youtube stars. Vine millionaires. Instagram models. Tutorials on how to twerk.
The variety of online/app & entertainment choices are endless. The money being generated by some of the above is overwhelming – some would even say unfair. What about the filmmaker with a story to tell? Or the performer who needs to express herself?
When I began planning for this year's 2nd annual NYC Web Fest, I asked myself; 'what is the vision for this company moving forward?' I kept coming back to the idea of "celebrating the storyteller." Independent filmmakers with or without a budget who found a way to express themselves. While some web series' are being filmed with professional cameras, others are using an iPhone. My point is, they're making it work.
Much like Robert Redford did when he began the Sundance Film Festival over 30 years ago, I want to provide a venue, vehicle, and sense of community among artists alike. With so much of show business relying on "luck," there's no better place than New York City to showcase the freedom of expression happening online.
Like the late great Joan Rivers said about the internet when she began her web series:
"…it's the final frontier where you can say what you think." True indeed.
Welcome to the 2015 NYC Web Fest. Thank you for joining us.
With love and gratitude,

---
A Message from Founder Lauren Atkins: 2014
I came to New York to be a fine artist – that was my ambition. David Byrne
We had a calling.
After attending many meetups and events, we realized that something was missing; North America's largest city did not have a festival to celebrate it's talented web creators.
"Nonsense!" we cried. Something had to change, and fast.
Our philosophy:
Life is hard.
You came up with a fantastic show concept and nobody in the biz would take your call, let alone hear your pitch.
Did you give up? No! You persevered and showcased your talent on the World Wide Web.
Congratulations, you are on the forefront of a growing industry.
Seriously though.
Being producers ourselves, we understand the blood sweat and tears that go into making your art. We appreciate you.
That's why we're giving you an opportunity to shine in the city that never sleeps!
Join us won't you?
Why not enter your masterpiece in the NYC Web Fest and schmooze with fellow creators and industry insiders alike?
Laugh. Cry. Pat each other on the back.
Most importantly, be proud. (Hey, it's New York.)