Artists are here to disturb the peace. ~ James Baldwin
For those of you who know me, or attended last year's NYC Web Fest, chances are you're aware that I didn't fully enjoy myself. Don't get me wrong, I'm proud of the work we showcased, and I'm grateful for all of our new friends, sponsors & partnerships – but 2016 left me exhausted.
While I whole-heartedly agree with entrepreneurs like Gary Vaynerchuk who preach the importance of "enjoying the process," when you're overwhelmed with a growing company, mixed with a deadly lack of sleep, you open yourself up to mistakes and resentment. It becomes easy to forget why you started.
So I took a break.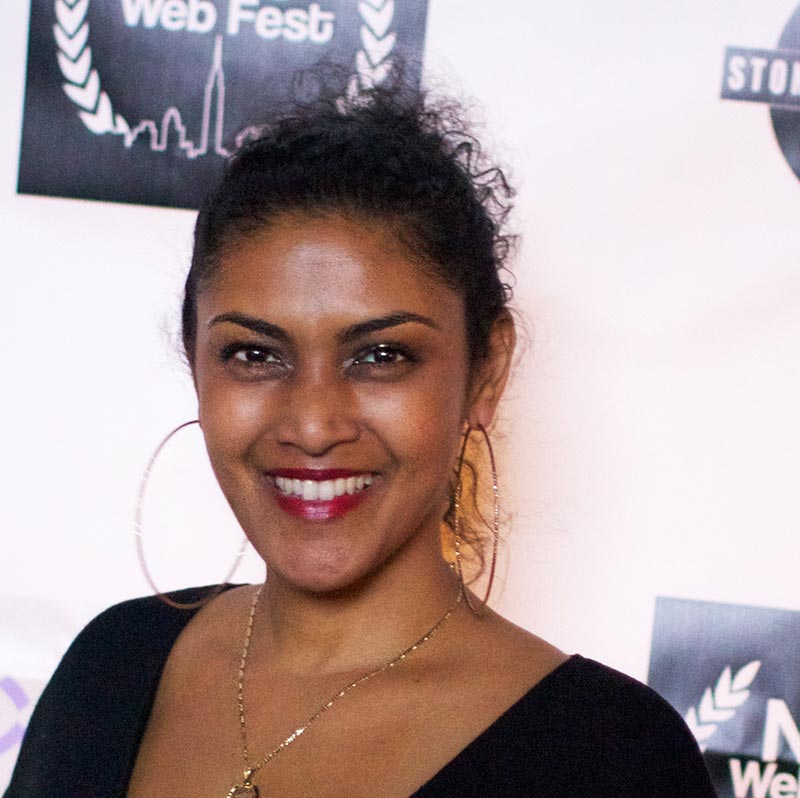 I reconnected with my family, extended family, and friends I hadn't seen in years.
I spent months at home in Toronto, bonding with my nephews over MasterChef Junior & Stranger Things. I discussed which episodes of Dora the Explorer were the best with my nieces, and sang "Twinkle Twinkle Little Star" with my brother's youngest child, Myles.
During my time off I was aware of the uprisings and protests happening all over the world. Women's Rights, Muslim Rights, LGBTQ Rights and more. Young people began paying attention to the news and tweeting about it – gone were the cat videos that used to flood my timeline.
When I returned to New York, I still feeling insecure about 2017.
I asked God for a sign. Was NYC Web Fest going to continue, and why?
I opened Instagram and saw this quote by Viola Davis, "We need to step into our power and not give it over to anyone and apologize for it. We deserve to be here and we deserve to have a voice." Jackpot. I made a to-do list and got to work.
On that list was to expand the programming department; I had two names in mind, and both of them said yes! Please join me in welcoming actor-producer Austen Jaye as the new Director of Programming and Programming Consultant Liz Spaulding, formerly of the Tribeca Film Festival. I'd also like to acknowledge Sarah Grieco who has come on board as Director of Sales, and Oscar Presiga who will return as Director of IT. I'm delighted to be working with you all. My team has grown!
A few years ago, I went to the premiere screening of a TV series (that was canceled before it aired) and I brought along my friend Maya. There was an actress on the show who spoke on a panel about living the creative life. Like so many New Yorkers, she worked at a bar to make ends meet and went on auditions to pursue her passion as an actress. "It's a great life," she told the tearful crowd.
After the premiere, Maya thanked me for bringing her. She was inspired as she'd always wanted to be an actress. On May 11th, Maya lost her battle with breast cancer.
I am dedicating this year's festival to her memory.
2017 is about providing artists of ALL shapes, colors, and genders with a vehicle to be seen, heard, and acknowledged. As I've learned, you can't do it all on your own and there is power in numbers.
Welcome to the Fourth Annual NYC Web Fest.
Here's to living the creative life, and enjoying the process.
All my love,
L -xo-