Thank You to our 2017 Jury Panel!
Natasha S. Alford
@NatashaSAlford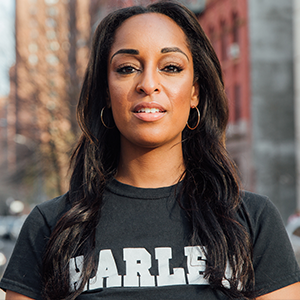 Natasha S. Alford is a journalist, host, producer and writer. Her work covers a wide range of issues relating to politics, race, gender, education, as well as entertainment and pop culture. Natasha is Deputy Editor of theGrio.com and hosts the original web series True Story with Natasha Alford. She has also been a contributor to Salon.com, Sirius XM's Sway In the Morning, WDKX and WBEZ radio. She is a winner of the CBS Meredith-Cronkite Fellowship and a member of the National Association of Black Journalists (NABJ), as well as the National Association of Hispanic Journalists (NAHJ). Natasha was recently awarded the 2017 Rising Leader Award at the 20th Annual Harvard Women's Leadership Awards. She resides in New York City.
Ashley C. Ford
@iSmashFizzle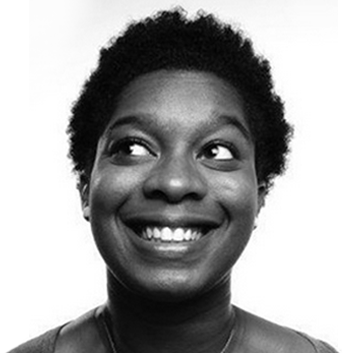 Ashley C. Ford lives in Brooklyn NY by way of Indiana. She is (mostly) a writer, editor, and public speaker. She is currently writing a memoir, and working as a senior features writer at Refinery29. Ford has written or guest-edited for The Guardian, ELLE, BuzzFeed, Slate, Teen Vogue, I-D, Lenny Letter, and various other web and print publications. She's spoken at SXSW, Earlham College, Hippocamp Nonfiction Writing Conference, and various other events and universities. She also taught writing at The New School and Catapult.co. Ford previously worked as a development executive for Matter Studios, where she focused on web series and documentaries, and was also the host of the first season of Audible.com's interview series, Authorized. She has been named among Forbes Magazine's 2017 30 Under 30 in Media, and Brooklyn Magazine's 2016 Brooklyn 100.
Austen Jaye
@AustenJaye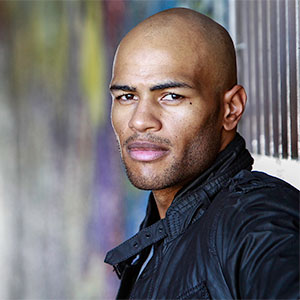 A native Californian, Austen grew up in Los Angeles and attended Mira Costa High School. While studying sign language at El Camino College, he took an acting class and immediately realized his true passion for the arts. Studying at the Stellar Adler Theatre and later, The Beverly Hills Playhouse, Austen refocused his drive of becoming a professional actor. Theatre credits include the Solo Show BELAFONTE UNAUTHORIZED: A SHARED HUMANITY, the West Coast premier of THE GOOD NEGRO and BLACK WOMEN STATE OF THE UNION. Television credits include The Bold and the Beautiful (CBS), Back in the Game (ABC), Angie Tribeca (TBS), Roomie Lover Friends (BET) and Hello Cupid (BET).
Neil Mossberg
@neilm212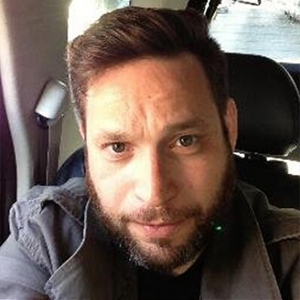 Neil initially started his career in the fashion world as an assistant buyer with The Doneger Group. A leading analyst of global trends and merchandising strategies for the retail and fashion industry, he became a men's buyer for the Urban Outfitters Group. Neil left Urban Outfitters to become Creative Director of the national retailer County Seat, where he successfully managed all brand acquisition, product planning and marketing for County Seat's 600 stores nationwide generating sales in excess of $500 million. Neil has worked with NBC and the Bravo Network on products for reality TV shows, partnered with Mead Johnson Bristol Myers and served as fashion editor for Urban Latino magazine. Today Neil is a partner in a portfolio of brands and companies such as World Marketing, FRANK151, Steve Harvey Collection, colossal brands and more. Neil also sits on the board of advisory board exClone.
Arda Ocal
@ArdaOcalTV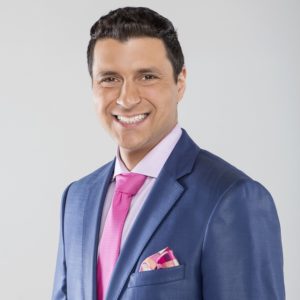 Arda Ocal is a lifestyle and sports host with ESPN, MSG Networks and TRT World. Arda has created and hosted many digital web series, from "Athlete Tweet Watch" on YES Network to "This Week in WWE History" on WWE Network. Arda's resume also includes being a weather reporter on a national morning show (imagine the guy in the field in a live shot holding onto a pole for dear life because the hurricane winds are so strong), to hosting a daily talk show, doing play by play for many pro sports and everything in between. Arda is extremely excited to be part of the jury for this year's web fest!
Drew Phillips
@drw.mov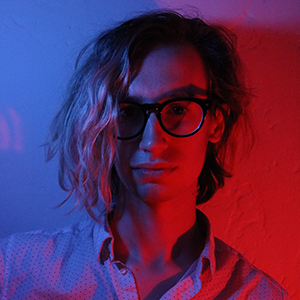 Drew Phillips is a transgender genre filmmaker and graphic designer from Indiana whose films Beautiful and Digital Syntax have garnered international acclaim. She currently works in the graphics department at REVRY, the only global LGBTQ+ streaming platform.
Sherrod Small
@Sherrod_Small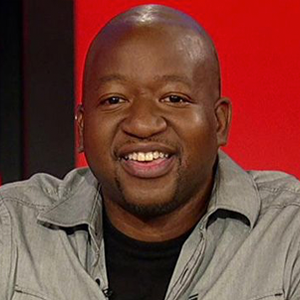 Sherrod started performing stand up at New York's Comic Strip Live in 1998. Six months later, he was performing at the Comedy Cellar as well. Sherrod was a regular on VH1's The Best Week Ever and serves as a guest, occasional ombudsman, and stand-in host of Fox News's late-night satire program Red Eye w/ Greg Gutfeld. He has appeared on Tough Crowd, Premium Blend, and The Chris Rock Show. He can also be seen with John Mayer on the parody cover of Tay Zonday's "Chocolate Rain" and on the G4's International Sexy Ladies.
From 2012 to 2014, Sherrod was an infrequent guest on the Opie and Anthony radio show and took a more regular role on its successor, Opie with Jim Norton. For the past 5 years he's hosted the RaceWars Podcast with Kurt Metzger. Guests have included Tracy Morgan, Colin Quinn, Ann Coulter, Tony Rock, and more. In 2016, he won the Special Guest Star award at NYC Web Fest for his work on the series Long Island Divas which spoofs the Real Housewives franchise.
Liz Spaulding
@LizFilmNYC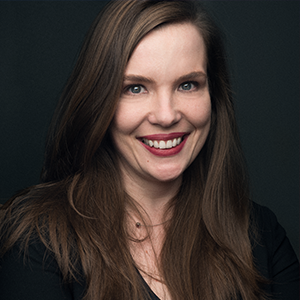 Liz Spaulding is a seasoned marketing & communications executive with over 10 years in the media & entertainment industry. She is currently working on a Marketing contract for Citibank's Global Consumer Bank division on Customer Experience and Digital Engagement. Prior to Citibank, Liz was named the first ever New York Director for the SAG-AFTRA Foundation, and previously managed the $4M+ annual incentive: The "Made in NY" Marketing credit while at the NYC Mayor's Office. Liz also worked in the private sector of the entertainment industry, as Marketing Coordinator for Tribeca Film, the newly launched distribution arm of the Tribeca Film Festival. She managed the promotional assets, marketing strategy and release windows for over 15 feature films per year, marketing independent titles to a wide audience in a new distribution model.
Sasha Stone
@AwardsDaily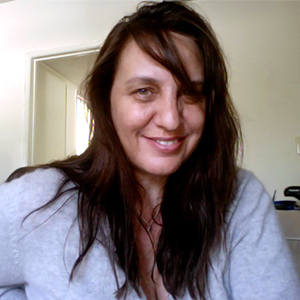 Sasha Stone has been writing about film and the entertainment industry for going on twenty years. She began her website Oscarwatch.com in 1999, was sued by the Academy and was forced to change the name to AwardsDaily.com. She graduated from the UCLA School of Theater, Film and Television and briefly attended Columbia Graduate Film School. Although she mostly covers the Oscar race, her writing extends to diversity in the industry and awards race, and freelances for Women's Media Center. She has a daughter in college, a dog and two cats and lives in Burbank, California.