Thank you to our 2016 jury!
Xavier Burgin
@XLNB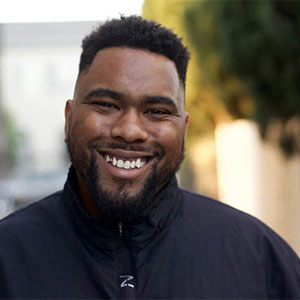 Xavier Burgin attended The University of Alabama before being accepted into USC's School of Cinematic Arts for TV & Film Production. There, he nurtured his creative process, discovering a love for writing and directing.
Xavier's filmography has been accepted in The American Black Film Festival HBO Short Film Competition, Raindance Film Festival, San Diego Black Film Festival, and Troy International Film Festival. He was a finalist in both the UCFTI Expo Stage 32 film competition and won 1st place at The International 3D Society's film competition.
Xavier has amassed a following of over 40,000 plus followers on twitter through his long form twitter stories, landing him features on sites such as Buzzfeed, Distractify, Complex, Global Grind, Clutch Magazine, Thought Catalog, Twitter's Moments Page, and Alux .
Alex Cirillo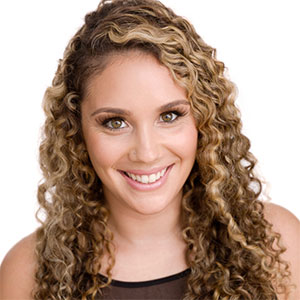 Alex Cirillo is a Producer and the Co-Founder of Big Vision Empty Wallet, a film & media incubator, and Big Vision Creative, a production company specializing in developing feature films, TV series and live events. She co-produced feature film HOW TO TELL YOU'RE A DOUCHEBAG, written and directed by Tahir Jetter, which premiered at Sundance 2016 and was selected by Indiewire as a breakout success of the festival, and is currently in production on EVERYTHING IS WONDERFUL with Wonderfilm Productions, starring Tonia Sotiropoulou.
She's an adjunct professor at NYU teaching audience building, marketing, and distribution for filmmakers and writers, and has had the opportunity to speak on these topics at festivals nationwide, including Sundance and SXSW, where she also throws awesome parties. Over the last 6 years she's produced over 300 events internationally, ranging from award shows to experiential marketing campaigns to film screenings to celebrities' birthday parties.
April Day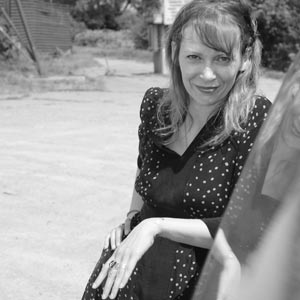 April Day spent over 10 years in working in various capacities at MuchMusic in Toronto. She served as the Senior Production Coordinator and Post Producer within the News & Information Unit on the NewMusic, MuchNews and the Loop. She also recruited talent for the famed Much Music Video Awards, (MMVA's) working with such celebrities as Pamela Anderson, Rachel Leigh Cook, Tom Green and Paris Hilton. She continues to work as a freelancer in television, documentary film, and photography. She is currently working on her first novel.
Tony Denison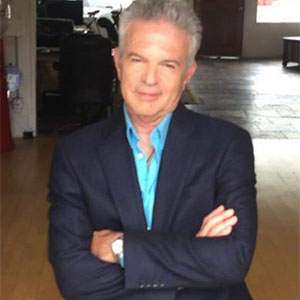 Award-winning actor Tony Denison joined the cast of The Closer, starring Kyra Sedgwick, as Det. Andy Flynn in 2005, which quickly became TNT's # 1 Drama. Transitioning his role onto the spin-off series Major Crimes, now in season 5 and has broken into the top 10 most watched shows and has reached an average of 8.8 million viewers. Lt. Flynn is a consistent fan-favorite known for his antics opposite GW Bailey's Lt. Provenza and for his character's romance with Mary McDonnell's Capt. Sharon Raydor, which his avidly growing fans affectionately refer to as #Shandy.
Justin Edmead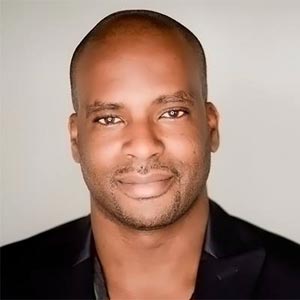 Justin Edmead is a Technology enthusiast who enjoys living at the intersection of media and technology. He has been in the online video space since 2005 and has worked on numerous technology and digital media projects, including TDot TV, an online video outlet with an interview credit list that includes Hilary Swank, James Cameron, James Franco, Don Cheadle, and New York's own Kelly Cutrone.
He has held numerous technology roles for organizations such as Alliance Atlantis (now part of eOne), Food Television Canada, Gillette, and the University of Toronto.
Austen Jaye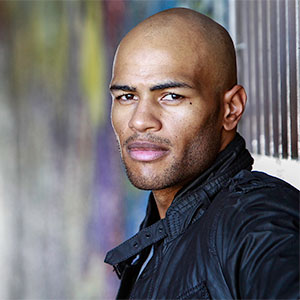 A native Californian, Austen grew up in Los Angeles and attended Mira Costa High School. While studying sign language at El Camino College, he took an acting class and immediately realized his true passion for the arts. Studying at the Stellar Adler Theatre and later, The Beverly Hills Playhouse, Austen refocused his drive of becoming a professional actor. Theatre credits include the Solo Show "BELAFONTE UNAUTHORIZED: A SHARED HUMANITY", the West Coast premier of "THE GOOD NEGRO" and "BLACK WOMEN STATE OF THE UNION". Television credits include The Bold and the Beautiful (CBS), Back in the Game (ABC), Angie Tribeca (TBS), Roomie Lover Friends (BET) and Hello Cupid (BET).
Dani Faith Leonard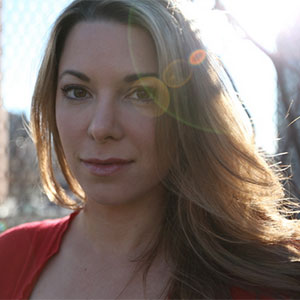 Dani Faith Leonard is a comedian and producer and co-founder of Big Vision Empty Wallet and Big Vision Creative. Big Vision Empty Wallet is a film and media incubator that creates awesome programs, encouraging independent creators to get their work made and seen. This past October, they launched Kickstart Diversity, an incentive program designed to support film and TV projects created by women, POC, and the LGBT community. In 2014, BVEW's founders launched Big Vision Creative to produce innovative multi-platform projects and offer creative and business consulting services to producers to keep them on the cutting edge and help them profit while maintaining their projects' artistic integrity.
Through BVEW and separately, Dani has produced over 300 interactive events and live theatre productions, in addition to short films and digital content. She has lead conversations about audience building, distribution, and creative collaboration at the Sundance Film Festival, Savannah Film Festival, aTVfest, SeriesFest, and the Downtown Las Vegas Project.